Important Lifespring Kids Update
We love kids and are honored to partner with parents in introducing them to Jesus and serving Him together! We currently offer kids programming during the 10:30am service on Sunday mornings. All children 3 years old and older are required to wear masks per NY State. We have a thorough cleaning protocol and follow social distancing guidelines. Our excellent Lifespring Kids Team Members have background checks done and safety training.
Our Lifespring Kids ministry also has a weekly online experience through ParentCue. We look forward to seeing you all again soon! Click HERE to dive into this weeks lesson!
Your first visit
Here's what to expect when visiting Lifespring for the first time:
Lifespring Lils (Birth- Prek)- When you arrive, please go to the check in kiosk located in the lower wing of the main building. A Lifespring Lils Team Member will have a brief Family Registration Card for you and explain the Check In and Check Out procedures.
In wanted to make a LASTING difference in their lives, we want every Prek kid to "graduate" knowing that:
~God Made Me
~God Loves Me
~Jesus Wants to Be My Forever Friend
The Lodge is where our Lifespring Kids (K-5th Grade) ministry meets which is located directly behind our main building. When you arrive simply let us know its your first visit. We're excited to meet you, to check your child into our system, and then one of our volunteers will lead your child to their age-appropriate room.
Upon checking in for the first time, we will ask you to fill out a brief Family Registration Form that asks for some basic information (emergency contact, allergies, etc).
In wanting to make a LASTING difference in their lives, we want every elementary kid to leave the 5th Grade knowing and saying:
~I need to make the wise choice.
~I can trust God no matter what.
~I should treat others the way I want to be treated.
For a more detailed breakdown of these 3 Basic Truths and information on how we integrate them into Sunday mornings, please contact our Kids Ministry Director, Rachel Almendinger at rachel@lifespringcc.com
How check-in works
Before Service: You can check-in your child in the lodge. After finding your child's name in the database, you and your child will be given matching name tags that are exclusive to your family and your visit. Your child will need to wear the name tag portion while you hold on to the matching tag.
After Service: After the service is complete, you will return to your child's room and show your tag in order for your child to be released back to you.
During Service: In the event that we need to contact you during the service, your child's identification code will appear on the screen. We ask that you exit the auditorium immediately and look for a staff member or volunteer who will direct you to your child's room.
Got questions?
If you have further questions concerning our Lifespring Kids experience or visiting Lifespring with children, simply click the button below and get in touch with us!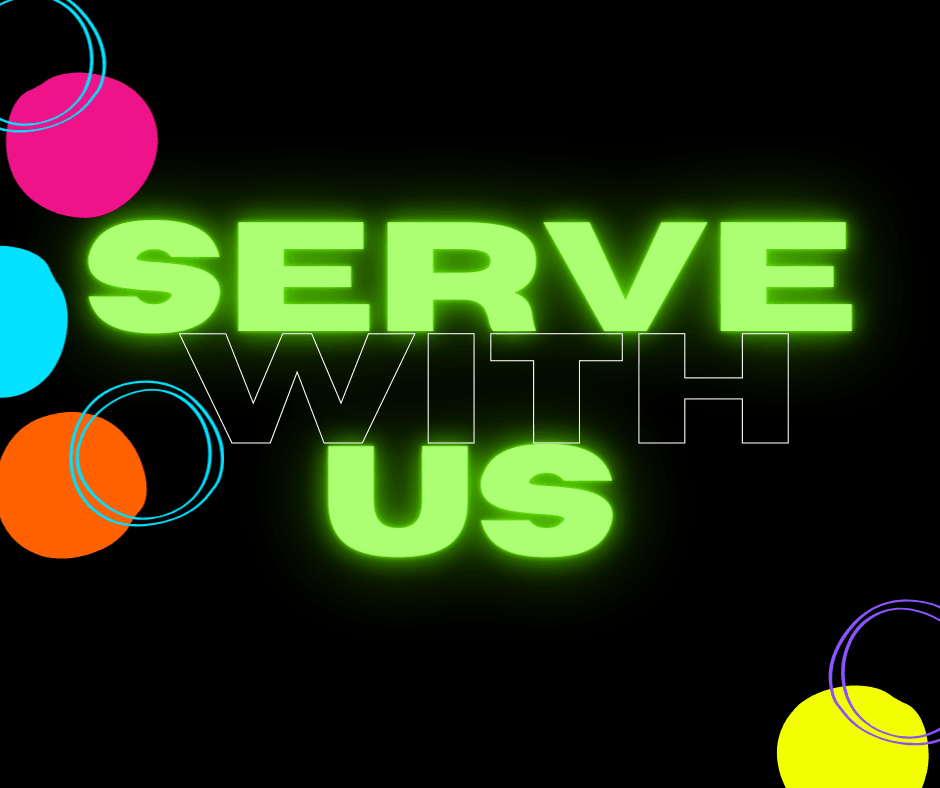 We LOVE seeing our younger families return and fill up our nursery and kids programs again! This has created a PRESSING NEED for additional team members for Lifespring Lils (Nursery-Prek) and Lifespring Kids (K-5th Grade). If you've been on hiatus from serving and ready to return, or looking to get involved for the first time, come and rock some babies in our nursery, help our Small Group Leaders in our busy Prek room, design our monthly stage or be a welcoming face at the Check-In Station. E-mail rachel@lifespringcc.com for more information or to request a volunteer application.